Are you stuck in the busyness of your business?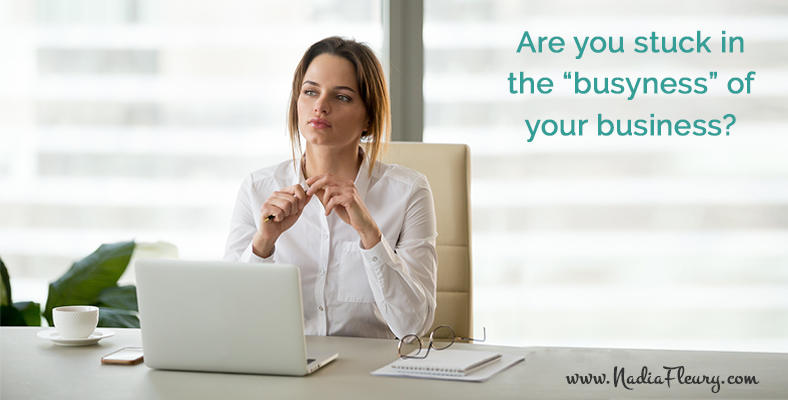 You've just finished your last project, and you are proud of your achievements. You took a few days to rest.
Now you are back searching for a new client. It's always the same. You promise to prepare yourself better, but, every six weeks you wake up with the same reality. You just get so busy in your "busyness."
You wish you would have a better system in place, but you just don't know how? And who will help you implement the ideas?
Your mind is your biggest asset; however, distractions may prevent you to stay focus. Through a VIP mastermind alliance, I will help you gain access to your infinite intelligence where new ideas are created.
I will lead you through an in-depth process which captures your essence, aligning your strengths and natural abilities, with a unique mix of ancient wisdom and modern science.
As a visionary entrepreneur and a chemist, I created a skincare line and acquired an advanced understanding of the many facets of business, including manufacturing, procurement, branding, marketing, sales, distribution channels, and finance.
During your VIP experience, together, through assessment, guidance, and wisdom, we will develop your unique strategy roadmap, connecting the dots between your current situation and your vision.
After your VIP-Day, you will receive an in-depth strategy report where I expand and organize your thoughts into easy- to- follow action steps as well as offering continuous support, giving you the perfect roadmap that will to save you time and money and provide peace of mind.
Achieving your dreams is one call away. Schedule a free 30-minute clarity call.