LOVE YOURSELF BACK TO LIFE
You woke up today feeling frustrated with where your life is heading.
You dream of living your most successful life, yet you feel emotionally drained.
For every step forward, it seems you jump two steps back.  
You work so hard but it's never enough. Why is life so challenging? Where does the time go?
Perhaps you were told that finishing college, settling into a new job or finding a romantic partner would give you peace of mind.
Far from it.
Instead, you can't remember when you last had a good night's sleep. You realize you haven't been overwhelmingly happy in months—maybe even years or decades. 
HOW ARE YOU TRULY FEELING INSIDE?
Rested, or do you lack energy?
Focused with a sense of direction, or are you drifting away?
Attractive, fulfilled, happy, or is something missing in your life?
I KNOW HOW YOU FEEL
My mission is to empower you with new insights and nuggets of wisdom.  To help you break through challenges so that your tomorrow is better than your yesterday.
Because you deserve to be happy. You deserve to love yourself back to life!
"There is a correlation between
Self-Love and Emotional Freedom."
Want to know more? Listen in!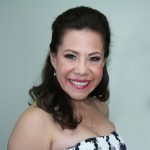 "Highly intuitive, Nadia quickly assimilates the big picture, finding the root-cause of the problem.
I kept struggling with my relationships. Nadia's insights helped me better understand myself. Now I can make better choices and feel happier inside. Nadia has been a real blessing to me."
~ Zenaida P., Irvine, CA
Over five years ago, I quit my high-paying job to fulfill my dream of owning a skincare business.  
At my core, I was seeking Emotional and Financial Freedom.
You may ask why it took so long to find happiness.
Let's have coffee together and I will share all my secrets!