Why should we work together?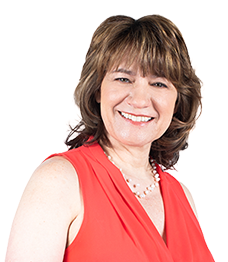 Executive Alchemist Coach
It's my turn to give back.
Seven years ago, I took the entrepreneurial path and created a skincare line from the ground up. Having a background in chemistry, I started with the formulation process. 
Over time, I noticed my ease to see beyond the tangible. Like a composer who writes a symphony, I convert abstract thoughts into deliverable assets. It's why I could connect the ins and out of manufacturing, procurement, branding, marketing, sales, distribution channels, as well as finance. I took the time to learn each step of the process teaming up with mentors and coaches who helped me through my journey. 
The true secret behind a successful business is the power of a mastermind alliance.
"Just like a group of electric batteries will provide more energy than a single battery, the mind functions in a similar way. Therefore when two or more people coordinate in a spirit of harmony and work toward a definite objective, they place themselves in position, through that alliance, to absorb power directly from the great universal storehouse of Infinite Intelligence. This is the greatest of all sources of power. It is the source to which the genius turns. It is the source to which every great leader turns — whether he may be conscious of the fact or not."
~ Napoleon Hill "Think and grow rich" 
I have experienced this phenomenon, and know firsthand it cannot be done alone; just like in chemistry it requires a combination of at least two molecules to create something new. 
Another critical factor to take into consideration is your ability to withstand any fears, no matter what.  Fear causes confusion, which prevents your mind from connecting with infinite intelligence.  
I've mastered the ability to tap into infinite intelligence. My mind becomes a catalyst helping your mind accessing your own infinite intelligence —where you find the answers to your questions.
The result of that experience is the creation of a custom strategy roadmap that will help you stand out, which is key for your success.
Work from your core values and achieve greater success and self-fulfillment.
Custom design your roadmap for success
If you are looking for more clarity in your life and business and want to make decisions with confidence, I invite you to attend a one-on-one, full-day VIP strategic Roadmap Creation where I take the time to assess your current situation and where you wish to be.
After our VIP Day, I will custom design a strategy report focusing on your strength and abilities giving you the perfect roadmap to save you time and money as well as giving you peace of mind.
My work goes beyond providing a business strategy. I help you draw from within the ability to become self-reliant so that you can stay calm and resilient no matter what happens in your life.
This VIP program can also be custom-tailored to suit your needs.
Join me in a Full-Day VIP Strategy Roadmap Creation
Yes!!! This is for me!!!
Click to schedule a free 30-minute consultation.
Question?
email: ask@nadiafleury.com
Text: (714) 240-8095
Location: Orange County, CA
What I will do after we meet
Invest 30 minutes, and let's see the magic we can create together. 
 A sure way to achieve success is to lead with an inner calm and certainty; where there is no lack or confusion.
Yes!!! This is for me!!!
 Click to schedule a free 30-minute consultation.