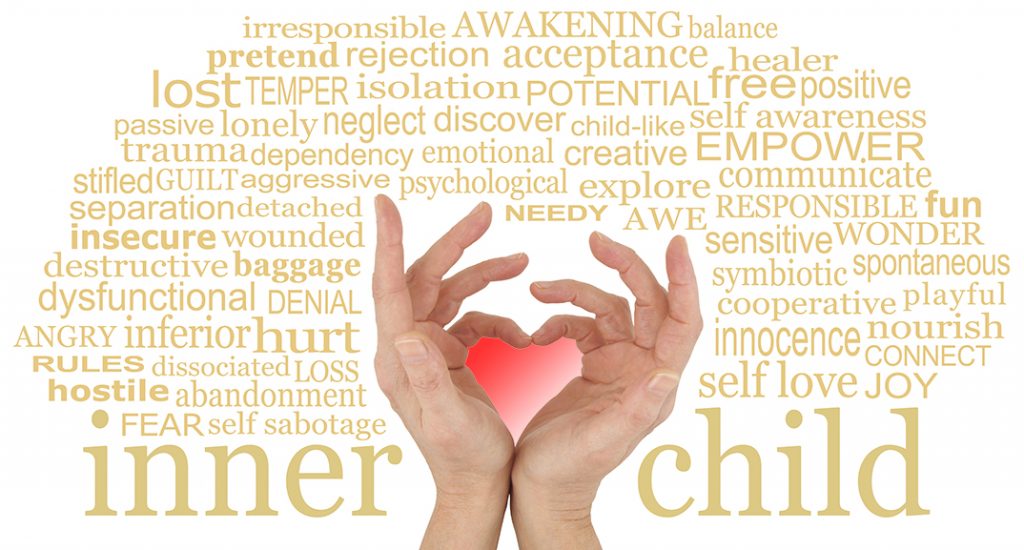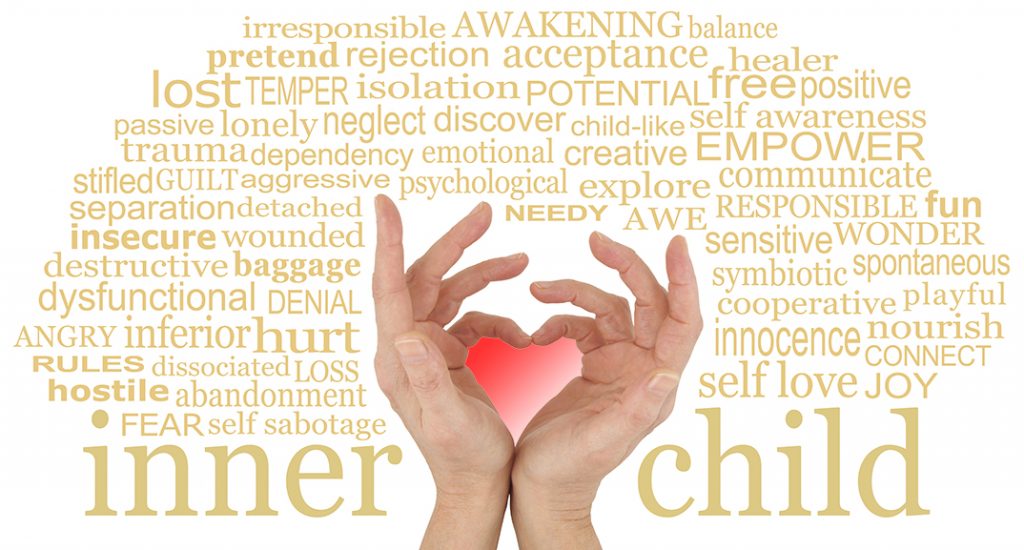 Your Inner Child
Let me illustrate my point with this story.
I was looking at a child from where I stand. I cannot tell if it's a boy or a girl. All I can see is the child playing in a puddle of water. Let's just say he's a boy. He's wearing a raincoat and cute rubber boots. He is amazed by how the water moves depending on the weight of his footsteps. He got the idea to jump in the middle. Mud splattered everywhere, including in his laughing mouth. He spits it out and continued playing, going in a circle, in and around the puddle.
Looking at this child's innocence is actually a beautiful scene. He certainly lives the moment.
However, what if this child is you? What if this child is your age? What if, when he looks at the puddle, it's like you looking at your tasks?
DO YOU KNOW WHERE YOU ARE HEADING IN LIFE?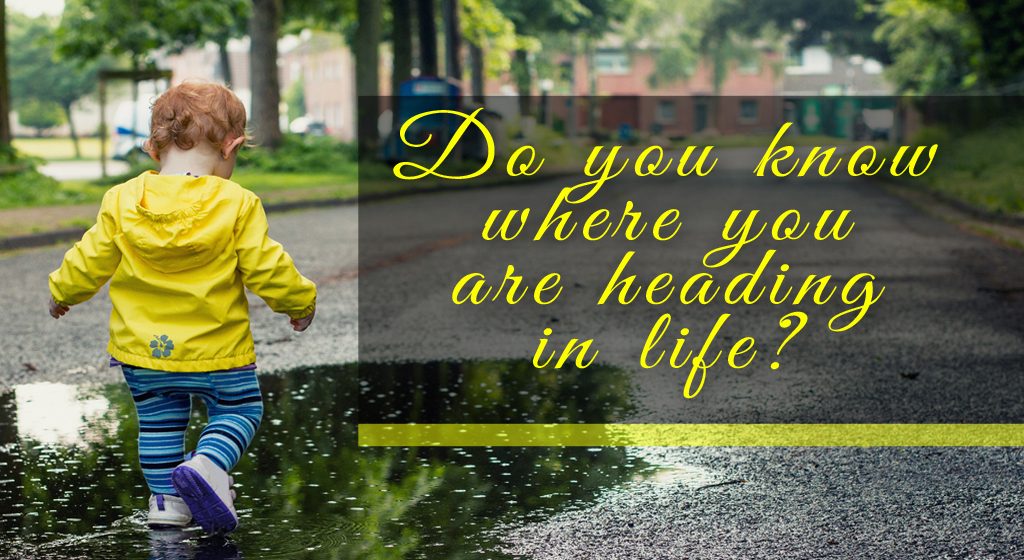 What if this child's outlook in life, with no care in the world, was actually how you saw your own world? Living without thinking where you are heading tomorrow.
Yes, I agree it's important to live in the moment. As long as the moment is supporting your goals. That is if you have goals or aspirations in the first place.
Going back to the story, what if the child is playing by himself not because he wants to, but because something happened to him? What if he chose to isolate himself because someone hurt his feelings? Or because of fear? What if the child is there, not because he wants to, but because the bus that just came by didn't pick him up? He could have been told he wasn't ready to get on the bus or he arrived too late and missed it.
What we can extrapolate so far from this story is this boy is there because he's waiting for something to happen.
ARE YOU WAITING FOR SOMETHING TO HAPPEN?
Sometimes, we don't act because we feel we are not ready. We are missing something.  Like, we don't have the degree, the connections, the know-how, or we don't have the right environment. It is true that your willpower is not as strong as your environment. However, it is your responsibility to do something about it.
TIME AND MONEY: THE TWO THINGS WE LONG THE MOST
Usually, the things we long most are time and money. So, while we have neither, we stay stuck in that puddle of water. I know how it feels because I was in that puddle for several years.
When you live in it, you'll feel all the reasons, why you got "stuck" there, are valid. However, know that you always have a choice.
FEAR IS WHAT KEEPS US STRUGGLING EMOTIONALLY AND FINANCIALLY
You can keep looking at the puddle and say, "I'm stuck and I don't have a choice," or you can actually say, "What if I had a choice?" "What if I wasn't afraid", "What if I had all the money in the world?"
Sometimes, the real reason as to why we stay stuck is because we don't want to revisit deep scars.
How many of us bare the pain of witnessing cruelty? Or remember the sick feeling in your stomach, hiding away in the bedroom with a pillow on top of your head because your parents or the adults who are in charge of you were having a very heated argument?
NEGATIVE THOUGHTS MAKES US BELIEVED WE ARE FLAWED
How many of us have been hit as a child? Making us feel we were flawed, when in all actuality, we're simply learning just to be.
Speaking for myself, I was hit on more occasions that I can count. It wasn't constant, but I remember retiring in my bedroom feeling very sad and hurt. However, the physical pain is nothing compared to the emotional one.
Being told you were not worth their time, making you feel like you are a burden on their shoulder, made fun of because you didn't catch a concept quickly or felt abandoned or left alone for long period. All these can be the real reason as to why you are still looking at the puddle of mud today.
You might say you are truly enjoying what you do right now. Or you might pretend to be happy to cover-up something that's buried in your chest. And you don't dare going in, just because the thought of it is painful.
FORGIVENESS IS MEDICINE FOR YOUR SOUL
For me, I chose to forgive and let go of my dad's shortcomings. What is the point of holding on to a boulder that stops the flow of happiness into my heart? I chose to do it inside myself by writing a letter, telling I forgave him. It was my way to heal. I also know that he didn't have it easy growing up. So, I gave him space.
Regardless of the situation, your inner child still lives in you today. Depending on how it was affected in the past, it may cause havoc in your life right now.
Most of us spend our lives not knowing we have an inner child inside us. Yes, we all have an inner child. Your inner child is your unconscious part of your being.
Now, you might ask, "How you can tell?" Here are the signs of your inner child:
No concept of time.
Can't plan.
Difficulty to focus on a task.
Just want to play.
Live or talk with spontaneity.
Creative.
Not attuned to other people needs.
Needy.
Cry to get what you want.
Don't know what you want.
Say silly jokes out of context
Wants to eat or sleep now.
Looking for physical or emotional attention.
Let me illustrate this with another story.
HOW YOU DO ONE THING IS HOW YOU DO EVERYTHING
Todd is this goofball guy at work. No one really knows what he does. He's got an office, but somehow, he doesn't seem to do much. He doesn't take life too seriously.
You can always count on Todd to make you laugh. Everybody knows that when there's a party, Todd will be the center of the attention. The thing is Todd does wish to be promoted. But, his behavior doesn't give him a chance. No one in the upper management can trust him to take on a project and finish it.
In reality, Todd does wish to climb up the corporate ladder. But, he feels it's beyond him. He hides his true feelings behind his goofiness.
In fact, sometimes his goofiness comes out of him almost without any control. It happens to me too sometimes, when I realize I should have said that "silly joke" or when my hugs turn into a tackle.
THE REALITY BEHIND THE FEAR OF COMMITMENT
So, why does Todd acts the way he does? Or why do I sometimes let my inner-child out? Sometimes, it's because of fear. It can be all sorts of fear. Fear of commitment to be successful or not being good enough. Todd and I hide our fear behind our goofiness.
In the case of Todd, he may be scared of being tied into a "desk" job because of what his friends might say about him.
WE CHOOSE OUR ENVIRONMENT TO MATCH OUR FEAR
Just know that unconsciously, we choose our environment to match our fear. So, in Todd's case, his choice of friends is no accident. As long as he hangs with them, he doesn't have to think too hard about his life.
A LIFE EVENT CAN BE A BLESSING IN DISGUISE
Sometimes, a life event comes into play and wakes us up. Let's just continue with Todd's example. His behavior at work and his regards to what his friends might think, may change when he suddenly sees his first daughter being born.
In my case, I let my inner child out when I needed to release too much weight on my shoulders.
HOW ABOUT STIFFLING YOUR INNER CHILD
I was in an environment where criticisms were the norm. I think I have lived most of my life with someone always telling me what not to do. Being a no box person, meaning, I don't think outside of the box. I don't even have a box. I was considered reckless from the perspective of someone who likes the comfort of being in the box.
On the other side, because of my upbringing, being raised on welfare, I grew up fast and "over responsible." So, for the longest time, I stifled my inner child.
I will never forget the evening where my inner child took control of me. This was early January. It was a cold rainy night. Only ten people showed up at the event. The trainer named Phil decided to not follow the script and did something more intimate as he called it. He went on to explain that there is a conscious mind that is at the tip of the iceberg and there's this huge mass below the surface called unconscious. And as much as "we" like to think, we take rational decisions. We never do. We chose with our heart and justified with our mind.
LIVING CONSCIOUSLY
Phil explained that when we live unconsciously, we tend to live our life by default. We don't think much of it and don't expect much either.
We live with old unconscious habits.
We stay where it's familiar or what I refer to as keeping the status quo.
Wanting to control everything around us.
And being righteous, meaning, always wanting to be right.
When he explained these four things, I suddenly understood why I was struggling in my environment.
I was fighting the status quo. I didn't like anything that is familiar. I love to experience new stuff.  So, in a way, my husband, at the time, didn't know what to expect from me from one day to the next. He couldn't control his environment. And the best of all, he lived to be right.
Actually, he took it a step further. "I know I'm wrong. I'm wrong. I'm always wrong." as he would say.
And I, being an entrepreneur, these words, like right or wrong, don't exist. I think more like, "Okay, let's adjust that a little this way." To me, for any challenges, there are always several options depending on the circumstances.
ARGUING WITH SOMEONE IS A SIGN THAT YOU LIVE UNCONCSIOUSLY
The thing is, I couldn't think like my husband. And he couldn't think like me. So, we were always arguing, to a stand-still.
Later on, Phil said something about people who want to be "right", are often time uptight. He puffed up his chest and said that these people have a hard time even just laughing. And he made a parallel with a child who will laugh from his belly.
He made an allusion that we should live more like a 2-year-old. And I took that saying to my heart. Because of the casual atmosphere and the safe space provided, I somehow gave myself permission to just talk without holding back. Let's just say that when I was done barking my frustration at the Phil, one of his eyebrows was on fire.
ONE PERSON — IT IS ALL IT TAKES TO MAKE A LIFE-CHANGING DIFFERENCE
The aftermath of that evening was life-changing for me. It's like this experience has cleansed my heart.
It was the first time in my life that I felt I could express myself fully, without fear of criticism. I will be forever grateful for what Phil did that night and how he opened my eyes as to what was going on in my heart.
Later on, as I was reliving the experience, I felt a sudden calmness in me. Only then did I realize, I lived more than 40 years with an inner-child running on two cylinders.
YOUR INNER CHILD IS YOUR SOURCE OF INSPIRATION AND CREATION
Now, why do I go on about this inner-child business? Why do we need it in the first place? It's because your inner-child is your source of inspiration. It's where creativity comes from. Have you experienced a moment where you have a problem at work?
Let's say you are an accountant and your books don't balance. Or, you are an engineer and you don't know how to align two parts together. The solution might come when you are in the shower or when you take a walk.
Sometimes, we think that the busier we are, the more productive we are. I don't think it's always the case. I think there's a lot of wisdom in taking 15 minutes break, to have a good laugh and then resume your work. Now that I think of it, it's probably why the upper management keeps Todd. I know I might be a little silly right now, but have you noticed, in every company, there is always the goofball?
And now that I've brought Todd back, let's look at his story from a different angle. Let's say he has the reputation of not finishing any of his projects, because he's afraid of what his friends will think of him if he gets promoted. In line with that, deep inside, he doesn't like his job. He doesn't really like staring at his computer screen all day. What he loves doing most is talking to people.
The story of the child playing in the puddle of water is an analogy between unconsciously wasting your life and choosing to watch your life on the sideline because of fear of "what if?"
DO YOU PLAY TO WIN OR NOT TO LOSE?  
Let's say Todd goofs around because he is afraid of criticisms from his friends. What goes on deeper is because he had bad grades in school. His dad always tells him that he wasn't going to amount anything in life. Todd grew to believe this to be true. And he thought for the longest time, "Why bother being a high achiever?" Todd chose friends that would justify that behavior.
However, Todd, now, has a new baby girl. And there's a sudden shift in his heart. He wants the best for his daughter. That shift, which I'd like to call "taking-a-sharp-right-turn", can break the status quo.
CLARITY IS KEY FOR FINANCIAL FREEDOM
You know, all of us can get what we truly desire in life. We simply need to be clear as to what we want and go for it. Then, not only decide to improve but also taking conscious action. It's important to be committed to your success and not just interested. You should be willing to say "no" to non-supportive behaviors to go after your goals.
So, Todd realizes that he wants more in life. He also realized that he left a not so good impression on his superiors. He can take small steps to coast correct the situation. Like, what if suddenly he can finish a project? Or bring new ideas to the table? He decided to arrive a little early to work and leave a little later? He spends a little more time in the office and doesn't talk as much? Or, he can let his boss know that since his new baby girl arrived, he is now ready for something more serious and he would like to be in sales instead of working in the office.
THERE IS NO SUCH THING AS BEING "WRONG" —AIM TO JUST BE
An important point I should address, whatever you choose to do, there are no right or wrong. The better question to ask, "is the situation, you are in right now, serving you or not?" Knowing where you are heading, then you can better say or discern if your inner child is controlling you or not. Is this serving you right now? And once it's brought to your conscious awareness, what will you do about it?
So, hopefully, you understand the importance of knowing your inner-child. You see, for me, I didn't feel I was allowed to "play," like having fun or go see a movie. In short, to live!
ARE YOU STRESSED OR EXHAUSTED?
I had become a warrior. We are not meant to live like warriors. Being overstressed and exhausted doesn't bring us closer to God after we pass. When we are continually living in warrior mode, it may lead to high blood pressure, heart attack, and stroke.
YOU CANNOT KEEP DOING THE SAME THING AND EXPECT DIFFERENT RESULTS
For me, I felt trapped in that state of mind. I didn't feel to do much. It was like having a boulder on my soul. Getting my inner child out was what I needed to breakdown my old me and create new pathways.
It's only after I let my inner child go crazy, did I see changes in me. You cannot expect different results if you keep doing the same thing.
WHAT DOES ALL OF THIS MEAN TO YOU?
What if you dive into your being and ask how you truly feel inside? See it from a place of curiosity and please withhold any judgment. There is no point going on about the wasted time. What matters is now!
As you ponder upon your life and wonder why you are not where you wish to be today, what if a part of your old programming was the root-cause of it?
POSITIVE THOUGHTS MIXED WITH ACTION YIELD TO HAPPINESS
If you are not in a happy relationship or don't like your work or you feel you are stuck in an unsupportive environment, think of the small steps you could implement today that would have huge implication in the future. At the end of the day, it all boils down to the choices you make on a daily basis.
You may have made the best choices you could until now. Something tells me that if you've come across this blog post, it means something deeper is calling you. And you have come to the right place!
Because this means that you know your life can be better than what you've currently settled for. You may not be clear as to where you are heading, and that is perfectly okay. This article is designed to open your horizon.
UNCOVER WHAT BLOCKS THE FLOW OF YOUR SUCCESS
Just know that not long ago I was in your shoes. So, I understand how you feel. I'm here to bring clarity.
The first thing we need to identify is your inner child because only then, we can address together what is blocking the flow of your success and anything you desire to achieve in life.
LISTENING TO YOUR INNER CHILD'S NEEDS CAN BRING CLARITY IN YOUR LIFE
The key here is to reconnect with your inner child, not to eliminate it. To bring that inner child into the spotlight. To identify and to realize it's there. Once you know it's there, once you realize it exists, you can address what's at the inner core that is affecting you? What is it that inner child wants that you're not giving it?
CONCLUSION
In conclusion to this article, what I've described here was two different viewpoints on your inner child. You either stifle it or you let it control you. And they are opposite. Now, the best approach is to understand that your inner child is inside you and that you have to communicate with it on a daily basis to understand its needs. It becomes a problem in your life when it's either stifled or uncontrolled.
All I'm doing is bring to your awareness for you to make adjustments as needed in your life. If you're like me and not paying attention to your inner child, like stifling it, preventing you from enjoying your life, having a good laugh or taking a walk on Saturday afternoon, you need to revisit what you doing if you want to have more joy in your life.
Now, I get it that there are times when you are working on a certain project and certain things need to happen and needs to finish. I'm not saying you should constantly be in your inner child.
All I'm saying is, take time to simply listen in and see what your inner child has to say to you. The problem comes when you are stifling your inner child. It may come out at the worst moment. It's like going to the bank, with a toddler. The moment you need to be most focus, yet you have this little one who suddenly had a temper tantrum. It could have happened at home before or after or in the car. No, it's happening now. This is the case of an inner child that is not being addressed.
Often times, the trigger is fear. Say, you were at the bank. You were trying to get something sorted out with the manager and something didn't get resolved. You didn't get your way. So, you got yourself into a tantrum.
What does this do to you? To your system? To your body?
AWARENESS IS KEY TO LIVING A FULFILLED LIFE
That's the key. Just bring that to your awareness so that you can live a more fulfilled life.
I hope you enjoyed today's article. If you feel it would help anyone you know, please share it out and stay tuned for more.
If you have any questions please reach out to my email: ask@nadiafleury.com.
You may also listen to my podcast on https://nadiafleury.com/002-your-inner-child/